Dealing with the Weight of a Diagnosis

Name: Mark G.
Type of Cancer: Grade III Anaplastic Ependymoma
Diagnosed: August, 2011
By: Mark
— Categories: Adult Brain
---
My Train Wreck
Who would have known that the young boy pictured sitting with his younger sister in the photo so many years ago would later be dealt a heavy blow with a diagnosis of stage III anaplastic ependymoma brain cancer?
The day I was told I had a 4.3 cm tumor in my head was as if someone had tossed on top of me a hundred lead blankets, the kind you wear during x-rays at the dentist. It was a train wreck of epic magnitude. But I quickly decided I would do my best to get the train back on the rails. Since the initial chaos I have endured three surgeries, radiation and chemotherapy.
New Desire – Helping Others
I have found a deep desire to help push brain cancer over the cliff. My desire to live was equaled by my desire to help others do the same. I quit my job at an independent school in Vermont to work for Accelerate Brain Cancer Cure. I am VP for Strategic Partnerships working to create a neural network for those who seek to support us, which, in turn, helps support organizations like CERN by providing funding to researchers and institutions seeking to find a cure for brain cancers such as ependymoma.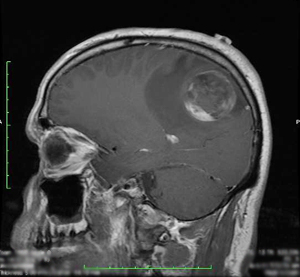 I spend my free time camping, canoeing, kayaking, biking, cooking, Nordic skiing throughout New England and Canada with my family. We also like to attend concerts such as Avett Brothers, Wilco and the Lumineers. My family participates in cancer awareness and fundraising activities and my daughter, Hannah, started the organization, All Shades of Cancer, whose goal is to fight to end cancer. Hannah is 17 and a Junior at Northfield Mount Hermon School in Massachusetts. Elizabeth is in eighth grade and will be entering The Putney School in Vermont this fall.
Please enjoy my blog and support the great work of CERN in any way you can. This is the lodestone for those affected by and afflicted with this disease and the people involved deserve a standing ovation for their service.
Inspirational Quotes and Poems
A few random quotes and one of my favorite poems to share that I hope will help you as much as they help me. I think it's the simple beauty of the poem and the simple humanity of the quotes that help keep me strong.
I can get sad, I can get frustrated, I can get scared, but I never get depressed – because there's joy in my life. ~ Michael J. Fox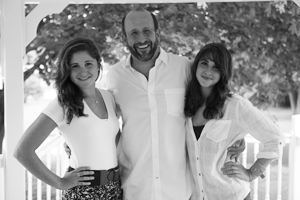 Some days there won't be a song in your heart. Sing anyway. ~ Emory Austin
The Red Wheelbarrow
so much depends
upon
a red wheel
barrow
glazed with rain
water
beside the white
chickens.
~ William Carlos Williams
Sadly, Mark lost his battle with ependymoma on February 27, 2015.