Risk Project
The Risk Project intends to answer the one question that plagues most all patients: Why did this happen to me? CERN is expanding the work of our successful Ependymoma Outcomes Surveys to improve our understanding of risk factors associated with the occurrence of ependymoma. Sign up today!
Stories
Connecting you with other ependymoma patients and caregivers.
Referrals
Connecting you with neuro-oncologists who specialize in treating ependymoma.
"The CERN Foundation provided me with a wealth of knowledge. There is so much information; between research, studies, and families' stories. I never had to feel alone. I took refuge in the information provided in those early days of my son's diagnosis. It was scary, but with knowledge, I felt I had taken some of the power back. I wasn't quite as helpless."
---

CERN Headlines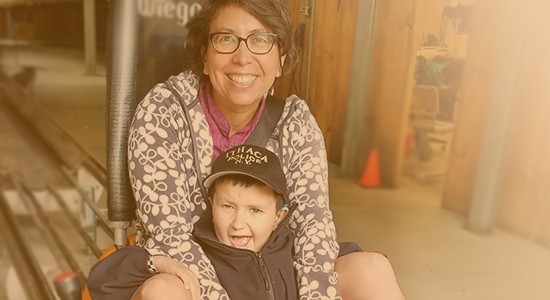 CERN Foundation Releases Ependymoma Community Blog Series
This series of blog articles is written by members of the ependymoma community. Some are ependymoma survivors and others are caregivers. They share their advice to help others with ependymoma cope with their illness.
CERN Foundation to Become A Designated Program of NBTS
National Brain Tumor Society (NBTS) and the CERN Foundation Announce Official Plans for CERN to Become a Designated Program of the NBTS

c-IMPACT NOW update 7: Advancing the Molecular Classification of Ependymal Tumors
New scientific information recently published will influence the molecular classification of ependymoma tumors in the near future. This information builds upon our current understanding of ependymoma pathology and previous publications on molecular classification. Much of this data was built upon the foundational work that CERN supported.

Metabolic Regulation of the Epigenome Drives Lethal Infantile Ependymoma
Ependymomas are glial tumors that occur throughout the central nervous system. Of the nine distinct molecular types of ependymoma, posterior fossa A (PFA) ependymomas, found in the hindbrain of infants and young children, are the most prevalent type. In this publication, the investigators have identified a metabolic-epigenomic link in PFA ependymomas that informs the phenotype of PFA ependymoma and possible development of novel therapeutic strategies for these lethal cancers.
View All News >