Risk Project
The Risk Project intends to answer the one question that plagues most all patients: Why did this happen to me? CERN is expanding the work of our successful Ependymoma Outcomes Surveys to improve our understanding of risk factors associated with the occurrence of ependymoma. Sign up today!
Stories
Connecting you with other ependymoma patients and caregivers.
Referrals
Connecting you with neuro-oncologists who specialize in treating ependymoma.
"When I was first diagnosed six years ago - my life was turned upside down. I contacted the CERN Foundation and they were so kind and genuinely interested in providing information and direction. With their help, I was able to find a medical center experienced in treating ependymoma."
---

CERN Headlines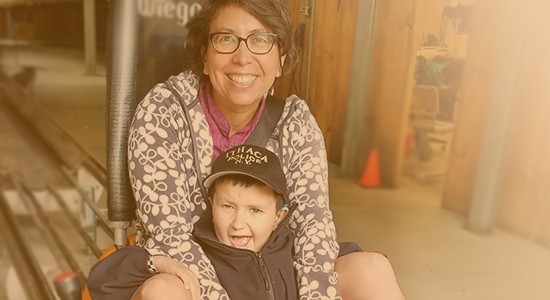 CERN Foundation Releases Ependymoma Community Blog Series
This series of blog articles is written by members of the ependymoma community. Some are ependymoma survivors and others are caregivers. They share their advice to help others with ependymoma cope with their illness.
2019 End of Year Update
Hear a few of the important projects and activities the CERN Foundation was able to participate in 2019.

Announcing the Ependymoma Fund for Research and Education
The CERN Foundation and the National Brain Tumor Society have joined forces to help people with ependymoma and advance ependymoma research toward the development of new and better treatments through the creation of the Ependymoma Fund for Research and Education.

2020 CERN Calendar
To celebrate the heroic efforts from members of our community and to spread awareness about ependymoma, the CERN Foundation created a 2020 calendar featuring inspiration stories, disease information, and CERN programs to inspire, influence and impact others.
View All News >