Risk Project
The Risk Project intends to answer the one question that plagues most all patients: Why did this happen to me? CERN is expanding the work of our successful Ependymoma Outcomes Surveys to improve our understanding of risk factors associated with the occurrence of ependymoma. Sign up today!
Stories
Connecting you with other ependymoma patients and caregivers.
Referrals
Connecting you with neuro-oncologists who specialize in treating ependymoma.
"The CERN Foundation provided me with a wealth of knowledge. There is so much information; between research, studies, and families' stories. I never had to feel alone. I took refuge in the information provided in those early days of my son's diagnosis. It was scary, but with knowledge, I felt I had taken some of the power back. I wasn't quite as helpless."
---

CERN Headlines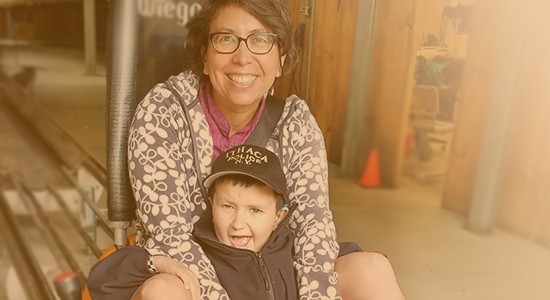 CERN Foundation Releases Ependymoma Community Blog Series
This series of blog articles is written by members of the ependymoma community. Some are ependymoma survivors and others are caregivers. They share their advice to help others with ependymoma cope with their illness.
Survivorship: What's Next?
Adam Holland writes about his experience moving forward after his diagnosis with ependymoma. He reflects on all that he has gone through and provides insight into the process of accepting his new normal. In this blog article, Adam reminds us all of the power of telling our story.

CERN 08-02 Clinical Trial Creates Significant Impact in the Ependymoma Community
The CERN Foundation supported a phase II clinical trial, CERN 08-02, for adults with recurrent ependymoma. A manuscript describing the results of the trial has been accepted for publication in Neuro-Oncology. Neuro-Oncology is the official journal of the Society for Neuro-Oncology.

CERN Foundation to Become A Designated Program of NBTS
National Brain Tumor Society (NBTS) and the CERN Foundation Announce Official Plans for CERN to Become a Designated Program of the NBTS
View All News >