Ependymoma Awareness Video
The Ependymoma Awareness Day virtual program includes educational and awareness content from CERN Advisors and Members, historical clips from previous EAD events, key issues from the ependymoma community, and concludes with a butterfly release.
"I watched and thought - if only THIS is what people would see when they Google 'ependymoma'!!! Such great information!" Beth
Stories
Connecting you with other ependymoma patients and caregivers.
Referrals
Connecting you with neuro-oncologists who specialize in treating ependymoma.
"The CERN Foundation provided me with a wealth of knowledge. There is so much information; between research, studies, and families' stories. I never had to feel alone. I took refuge in the information provided in those early days of my son's diagnosis. It was scary, but with knowledge, I felt I had taken some of the power back. I wasn't quite as helpless."
---

CERN Headlines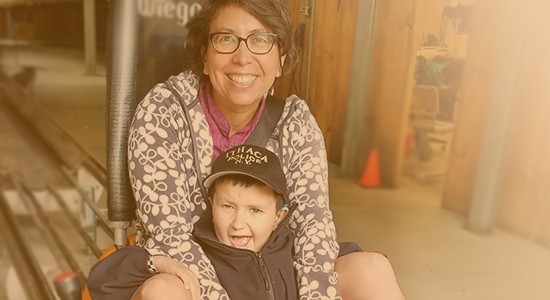 CERN Foundation Releases Ependymoma Community Blog Series
Featuring a collection of articles written by members of the ependymoma community. Some authors are ependymoma survivors and others are care partners. They share their advice to help others with ependymoma cope with their illness.