Ependymoma Awareness Video
The Ependymoma Awareness Day virtual program includes educational and awareness content from CERN Advisors and Members, historical clips from previous EAD events, key issues from the ependymoma community, and concludes with a butterfly release.
"I watched and thought - if only THIS is what people would see when they Google 'ependymoma'!!! Such great information!" Beth
Stories
Connecting you with other ependymoma patients and caregivers.
Referrals
Connecting you with neuro-oncologists who specialize in treating ependymoma.
"When I was first diagnosed six years ago - my life was turned upside down. I contacted the CERN Foundation and they were so kind and genuinely interested in providing information and direction. With their help, I was able to find a medical center experienced in treating ependymoma."
---

CERN Headlines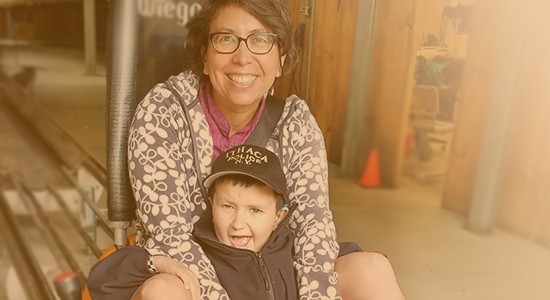 CERN Foundation Releases Ependymoma Community Blog Series
Featuring a collection of articles written by members of the ependymoma community. Some authors are ependymoma survivors and others are care partners. They share their advice to help others with ependymoma cope with their illness.
Intimacy and a Brain or Spinal Cord Tumor Diagnosis
A rare disease diagnosis is isolating and impacts so many areas of life including the taboo subject of self-image and sexuality. After all, there may be no other factor as important in the 'quality of life' discussion as intimacy.

2022 Ependymoma Awareness Day Outreach Report
In a groundswell of international support, patients, care partners, medical professionals and advocates participated in a variety of events marking May 10, 2022 as Ependymoma Awareness Day.

Saying Goodbye to the Patient Who Inspired the CERN Foundation
While it was never his intention or desire, Dallas Mathile's diagnosis with an anaplastic ependymoma in 2002 would spark the creation of a unique research and advocacy organization that today serves as a collective voice, a safe and caring place, and an innovator, all for the ependymoma community.
View All News >