The Sky Is the Limit: My Cancer Story
---
Strange Sensations Caused Concern
My life was on a great track despite the pandemic. I had just graduated dental school, my wife and I moved to Scottsdale, Arizona, we were both young, healthy and full of life. The sky is the limit, right? We had no idea what would soon be in store for us. Right around when I started practicing dentistry, I began having some mild pain in my upper back. I only noticed it at night when I would lie down. To be honest, I really didn't think much of it. I was big into crossfit at the time and thought maybe I just tweaked something. I went to the chiropractor to get a few adjustments, but that didn't help. A few months later I started noticing my pinky and ring finger on my left hand were going numb. Initially it was just in the morning when I woke up, but it eventually progressed to being numb all the time. Meanwhile, I started to notice my grip strength was giving out on me at the gym. After diagnosing myself via WebMD, I went to see an orthopedic doctor convinced I had pinched my ulnar nerve. By this time, I started noticing the same numbness and weakness in the same fingers in my right hand. I was sent to have an EMG done, which came back with some whacky results. It said I had bilateral CTS and my intrinsic hand motor neurons were firing abnormally. Confused by the results, I was referred to see a neurologist. We're now in summer of 2021, and luckily this whole time I was able to continue practicing dentistry although it was starting to get difficult. Unfortunately, there was a three month wait to see the neurologist. In the meantime, the weakness and numbness spread to my legs and feet and my back pain was getting so bad I had to load up on Ibuprofen just to sleep at night. I knew something was very wrong at this point. My wife and I were going down rabbit holes trying to figure out what it could be and at one point even started thinking I might have ALS.
Shocking Diagnosis
September 3rd, 2021, a date forever burned into my brain as it would ultimately change my life forever. I finally got in to see the neurologist, and he was amazing. He empathized with how long I had to wait and took matters into his own hands to get me an MRI that same day. I got a phone call that very afternoon letting me know they found a tumor in my spinal cord, and it looked pretty nasty. The tumor extended from C4-T2 and had large syringomyelia (cyst-like projections) extending from the top and bottom. It was well defined and confined to the spinal cord. There was no way to know the exact type of tumor without a biopsy but based off the imaging it appeared to be an ependymoma. My neurologist informed me that he had already set up a consult with his friend and colleague who happens to be the CMO at Barrow Neurological Institute in Phoenix. To say I was in complete and utter shock is an understatement. In fact, I still have a hard time processing and dealing with it. In 2020 I would've told you I was in the best shape of my life. After reviewing the case, surgical excision was really the only option with radiation likely to follow. My surgery happened on September 21st and took 8 hours. The surgery was ruled a success with the post-surgery MRI showing what appeared to be a gross total resection; however, my surgeon felt there was still a need for radiation given the nature of my tumor. It turned out to be a grade II ependymoma, which is a very rare cancer that can develop within the spinal cord and even more commonly the brain. The plan was I would heal up for a few months and then start my radiation. I went into this surgery with the mentality that I am young, otherwise healthy, and will do whatever it takes to beat this. With great strain and struggle, I was up walking around the ICU wing with a walker the second day post-surgery although I had no idea how my legs were working because I couldn't feel them. I was warned prior to the surgery about the likelihood of sensory changes and nerve damage; however, I really didn't foresee just how much this would affect me. It was very clear that my life as I knew it was over and I now had a new reality to face.
A Hard Recovery That is Still Ongoing
I was in ICU for three days then inpatient rehab for three days after that. I felt numb from the chest down and was capable of movement but initially had no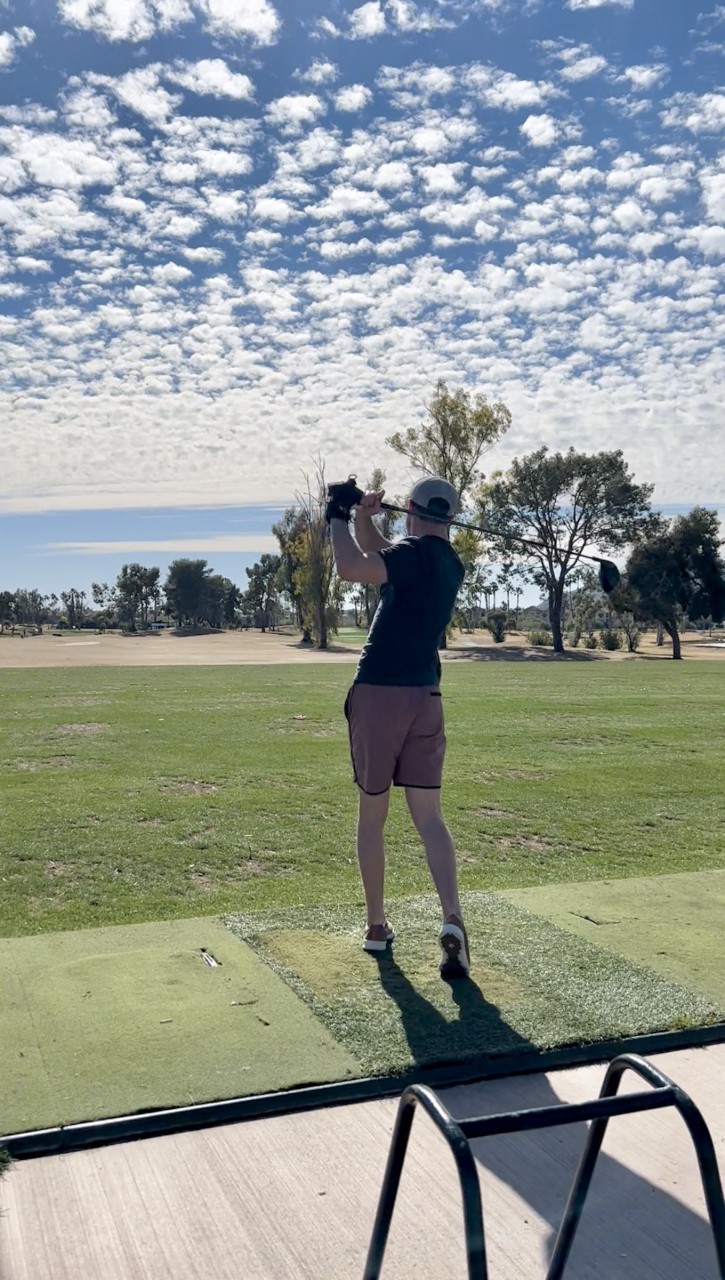 control over the force behind it. I felt as though my abdominal region was being compressed in a cage, but that has gotten better with time. My hands were dramatically weaker, and I could barely even move my left hand (my dentistry hand). Some funny memories that give an idea of the sensations I was and still am experiencing, are that I would sit down on the toilet at the hospital and think, "Wow, I'm surprised this hospital has those comfy cushions on the seats like at my great grandma's house." After getting more with it and being able to look down, I saw that they were in fact normal, hard plastic seats. I would also often ask my wife if the bed was vibrating, but it was not. I couldn't feel clothes on my body for a while, so on more than one occasion my hospital gown would be falling off and I would give the ICU/rehab nurses more than they wanted to see. I also couldn't urinate on my own for the first couple days and still have decreased sensation in that department.
A Different Outlook on Life
Although things can initially seem pretty gloomy, it's been important for me to continue celebrating the daily victories, even if it's something as simple as standing up for the first time. I remember my nurse and I getting so hyped we had a little dance party when I could urinate on my own again. Going through something like this can also feel very isolating. The truth of the matter is most people are uncomfortable and have no idea how to approach me now. At times I've started to feel like nobody can truly understand what I'm feeling or going through. After everyone's initial concern, the world seemed to pick up right where it left off while I'm stuck in this shell of my former self. That's why organizations like the CERN Foundation are so important. The CERN Foundation has provided me with amazing information and insight specifically about ependymoma's, as well as let me share my story and connect with others. I've also chosen to participate in their ongoing outcomes study in hopes that we can start to find some more answers. Fast forwarding to now, after countless PT and OT sessions and 25 days of radiation therapy, I'm working on opening my eyes and heart to see all of the positives that have come out of my situation. Yes, there are still plenty of days where I will just break down in tears or let out a big yell in frustration, but ultimately, I've been able to find and cling to several things that keep me moving forward. We've found a great church community and I've grown a lot in my faith in Christ. I also feel closer than ever with my wife, and I feel that some windows have been opened for me that previously wouldn't have been.
Taking Action
Now that I have more free time I've been able to step into a leadership role in the church and assist with administrative work. Some of my friends and I are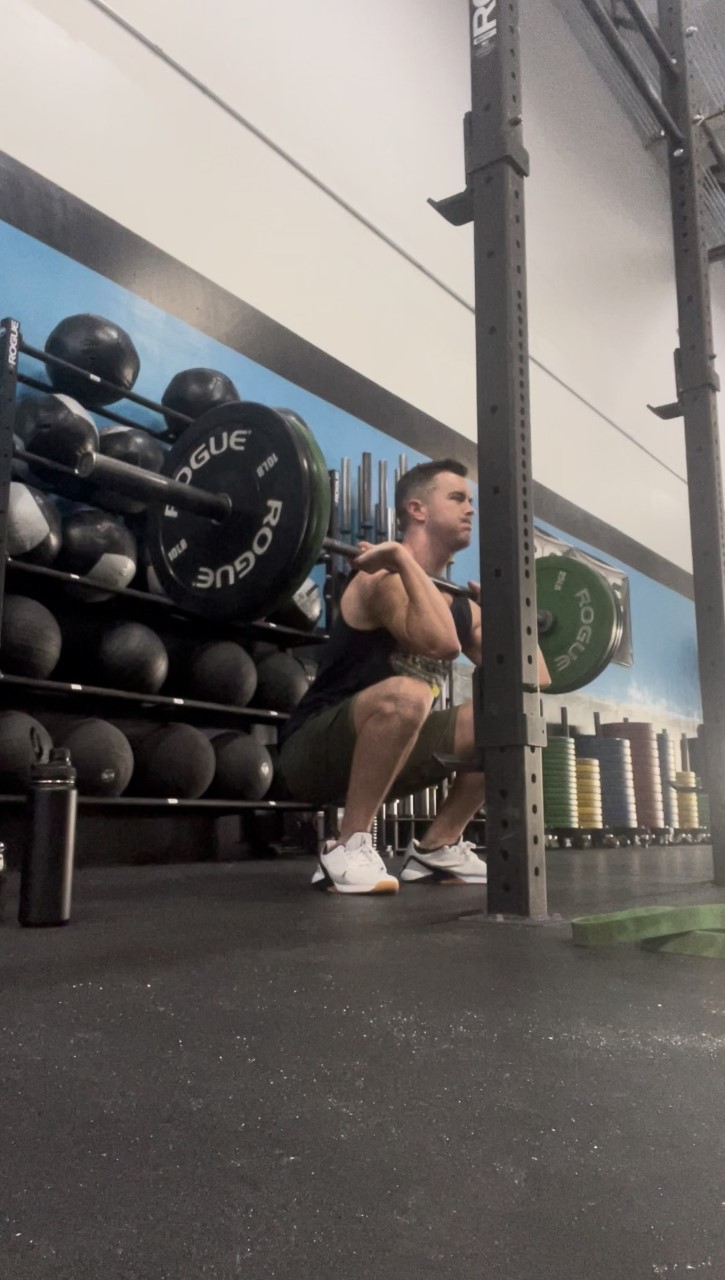 currently working on organizing a charity golf tournament to benefit the CERN Foundation and the National Brain Tumor Society. CrossFit has added an adaptive athlete program with specifically a neuromuscular division that can allow individuals such as myself to compete at the crossfit games! Believe it or not I'm already back in a CrossFit gym training. I've found various straps and grip aids that allow me to not only exercise but also play golf and still enjoy a lot of the hobbies I used to. I still feel numb throughout most of my body although I'd say things have improved slightly. My left hand is still pretty useless. My right is better but still not what it used to be. My wife still has to help me do random daily tasks such as opening Ziploc bags, buttoning my pants, etc. My control over my movements has improved and I can pretty well blend in with society aside from a large scar on my neck. I'm not confident I will be able to return to practicing clinical dentistry but am looking into other ways I can further my education and career. I'm positive the Lord has given me this story to help make an impact and I'm very hopeful about the future and what it may hold. Really, the way I see it, the sky IS the limit.
Update: Kyle and his network of family and friends are taking action by hosting a golf outing in his honor to raise money for the ependymoma fund. Learn more about creating community events!