2018 CERN Calendar
— Categories: Press Release Posted on November 22, 2017
To celebrate the heroic efforts from members of our community and to spread awareness about ependymoma, the CERN Foundation created a 2018 calendar featuring inspiration stories, disease information, and CERN programs to inspire, influence and impact others.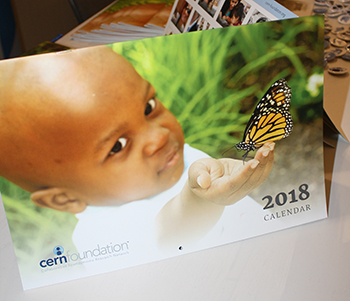 "This calendar is a visual reminder for us to encourage and support each other no matter what role we play in the ependymoma community. We all have different backgrounds, different perspectives, and different journeys with this rare disease, but we are in this together and can understand each other like very few others are able to do." - Kim Wallgren, President of the CERN Foundation
For a donation of $35 (or more!), you will receive a calendar mailed directly to you! A perfect gift for the holidays. Profits raised from this calendar will help us to continue to provide awareness and education programs to the ependymoma community.

DONATE NOW!

Thank you again for your support. For questions, e-mail us at administrator@cern-foundation.org.