Ependymoma Awareness Football Game
— Categories: Press Release Posted on October 29, 2013
We want to invite anyone affected by ependymoma to come and show your support! Colgate Uplifting Athletes chapter will host an Ependymoma Awareness Game on November 2, 2013 at 1:00 p.m.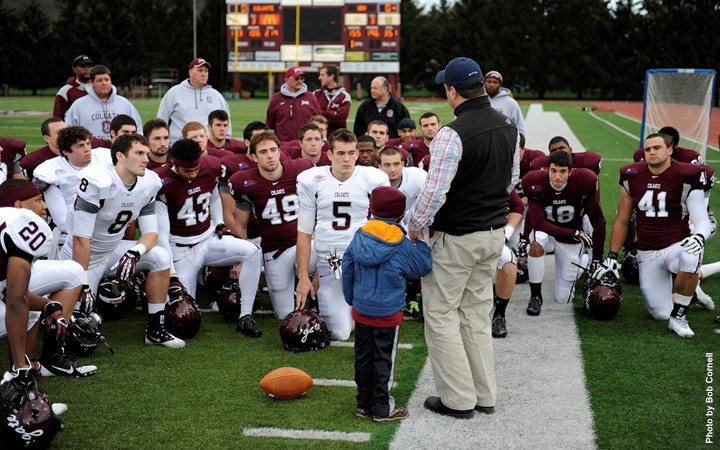 The event will be held in Hamilton, New York at Andy Kerr Stadium. There will also be a silent auction of autographed memorabilia and a raffle of goods and gift certificates.
Through their generous efforts, Colgate has raised over $20,000 for the CERN Foundation over the last three years through their donations online as well as their Lift for Life fundraiser. In 2011, the Colgate Uplifting Athletes University football team, known as the Raiders, were inspired to fundraise for this rare cancer when they found out their own offensive line coach, Casey Vogt, was diagnosed with spinal ependymoma.
The CERN Foundation is honored that Colgate would like to create more awareness for this poorly understood disease. Chas Haynes, Executive Director of CERN, says, "we are honored to partner with the Colgate University chapter of Uplifting Athletes to raise awareness of ependymoma. Thanks to the efforts of generous supporters and committed volunteers, including the student athletes at Colgate, we are making tangible progress toward achieving our ultimate goal – finding a cure for ependymoma."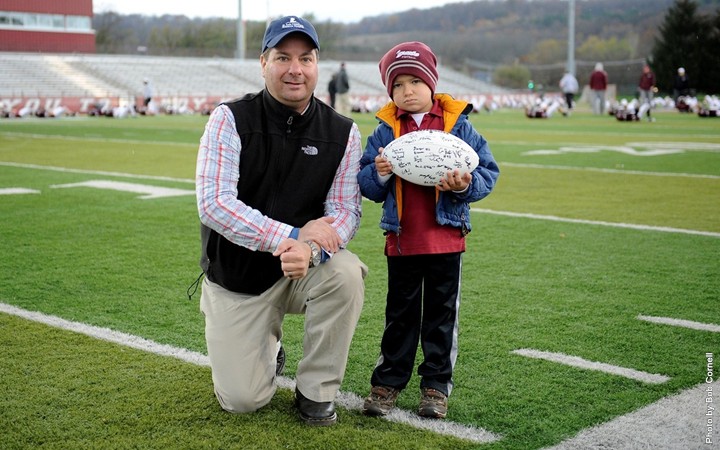 Colgate will also be honoring 6-year old ependymoma patient, Colin Hayward, and his brother Aidan.
For questions, please e-mail colgate@upliftingathletes.org or administrator@cern-foundation.org.
Colin Hayward Joins Raider Practice
Colin was special guest of the Colgate football team's practice in advance of the November 2 Uplifting Athletes Awareness Game against Bucknell. READ MORE.