No Shave November
— Categories: Press Release Posted on December 1, 2015
Hotchkiss Insurance in Houston, TX held a "No Shave" contest and fundraiser for the month of November to support Diane Hotchkiss and raise funds for the CERN Foundation.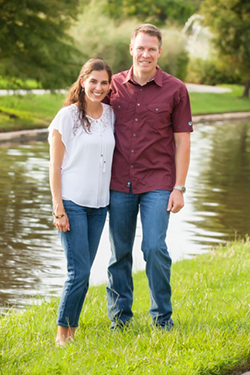 All male employees who wished to participate grew facial hair uninterrupted through the month of November. All beard participants and employees solicited donations and raised $16,000 for the CERN Foundation!
Diane is a loving wife, mother of four beautiful children, sister, daughter, and friend to many. On June 17, 2015, she was diagnosed with a large brain tumor. This diagnosis followed several weeks of building symptoms that includes blurred vision, dizziness, plugged ears, swallowing difficulty and headaches. Shortly after, she had the tumor removed at MD Anderson Cancer Center, a participating CERN center.
The pathology report confirmed the tumor was in fact a grade II ependymoma. She recently completed six weeks of radiation. Recent tests show no evidence of cancer. Doctors recommended one year of chemotherapy to eradicate any hidden cancer cells. "Only a handful of ependymoma-specific medical trials have ever been performed, including CERN trials. Diane's chemo regimen is a direct result of one of these trials," shares Mike, Diane's husband. Mike is the CEO of Hotchkiss Insurance. The support and prayers she has received over the past months have helped sustain the entire family during this tough season.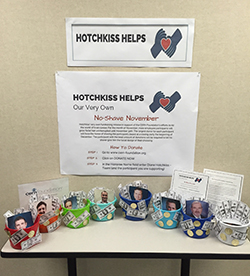 "There is no playbook with ependymoma, so CERN's efforts are especially important in the mission to treat this type of cancer effectively," says Ross Conner, lead organizer of the No Shave drive. "The largest donor will have the honor of shaving the participant's beard at a closing party, held in December, 2015. The participant with the least amount of donations will be required to let his shaver give him the facial design of their choosing."
Hotchkiss No Shave November not only helps fund research through the CERN Foundation, but shows Diane that Hotchkiss Insurance is behind her.