Ryan Kennedy Has Worldwide Impact
— Categories: Press Release Posted on May 5, 2012
Young Ryan Kennedy has touched the hearts of millions. Diagnosed with ependymoma in 2007, the 9-year-old has fought a valiant fight against the disease enduring seven surgeries, two rounds of radiation and four different kinds of chemotherapy.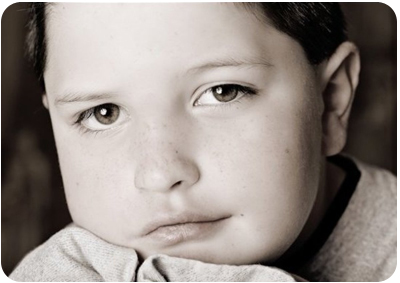 Sadly, Ryan Kennedy lost his battle on May 26, 2012.
Celebrity supporters including Britney Spears and Kim Kardashian, have encouraged their followers to make #RyanKennedy trend worldwide. Today, with coverage on CNN, the Huffington Post, ABC News and other media outlets, Ryan's story has circled the globe!
As Ryan lives out his final days in hospice, his family has decided that his legacy should be a force for positive change and greater awareness of ependymoma. So little is known about this rare type of brain tumor, but at the CERN Foundation we are making progress every day!
Please consider making a donation in Ryan's honor by clicking here.
The CERN Foundation is a 501c3 non-profit organization and all donations are tax deductible to the extent permitted by law.
For more on Ryan's story: