Spotlight
Janelle Hibberts
---
December 2012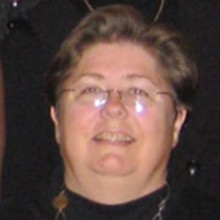 It's the time of year when many of us reflect on the many things we are thankful for in life. Here at the CERN Foundation we are extremely thankful for the dedicated, we were lucky to sit down with one of our exceptional team members, Janelle Hibberts, BSN, Manager, Clinical Research Projects at the University of Texas MD Anderson Cancer Center, and learn more about the integral role she plays in keeping our clinical trials running efficiently and accurately.
Janelle knew early on that her passion was in the medical field, and that she wanted to make a positive impact in the lives of many people, through her vocation. She decided to pursue a nursing degree and graduated from the University of Texas, School of Nursing with a Bachelor's of Science in Nursing. Immediately after graduation, she was hired on at MD Anderson as a clinical nurse and knew right away that she wanted to work in oncology care because of a strong history of cancer in her family. Mrs. Hibberts started in the surgical ICU and worked there for four (4) years from 1991-1995. At the same time that Janelle was building her career, she was also building a family with her husband, Charles, and gave birth to two (2) daughters. While her girls were young, she decided to take a break from full-time work and was grateful for the opportunity to be at home with them during these early years. As her children became more independent and entered grade school, Janelle decided to return to MD Anderson as a research nurse in the Department of Medical Melanoma. Over the next couple of years, she learned a lot about research, clinical trial protocols and regulatory science and came to the conclusion that research was what she was most passionate about as a nurse. In 1998 Janelle transferred to another research nurse position within MD Anderson in the Community Clinical Oncology Program. To Janelle, working in research and clinical trials with other cancer centers across the country was the perfect opportunity to be able to reach many more people on a more global scale. While with the Community Clinical Oncology Program she was assigned to the North American Brain Tumor Consortia (NABTC). Janelle worked with this group until 2008, when she joined the CERN Foundation.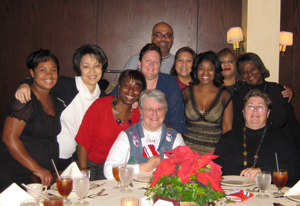 In her role at the CERN Foundation, Janelle manages a team of research nurses and coordinators to ensure that the clinical trials are run accurately, and that things move quickly through the pipeline. Her involvement with our team is crucial to our success in determining what new treatment options are working the best for patients in the CERN Foundation clinical trials. From creating the right protocol templates for our clinical trials, to site visits that ensure that the trials are staying on track, as well as constant communication with participating institutions, Janelle and her team are on top of each and every detail related to the CERN Foundation clinical trials.
When we asked Janelle what she felt was unique about her experience with the CERN Foundation, she said, "I truly enjoy working with the CERN Foundation and the special individuals that make it a reality. I feel like there is a more personal approach to this foundation than one that is funded by the government. It also feels like I am making a more direct impact in the lives of the patients and families impacted by this disease." There are so many particulars Janelle and her team are responsible for on a daily basis, and the CERN Foundation is truly grateful for the efforts they put forth to help our clinical trials run impeccably!
With Gratitude and Appreciation: Mary Jo Necesito-Reyes RN, Sr. Clinical Research Specialist, Carmen Jacobs, RN, OCN, CCRP, Sr. Clinical Research Specialist, Lisa Hughes RN, Sr. Clinical Research Specialist, Charlene Upshaw, Clinical Studies Coordinator, Faiza Chohan, Clinical Studies Coordinator, Xiaoli Dai, Clinical Studies Coordinator, Carolyn Sanders, Administrative Assistant