Spotlight
Jason Dapper
---
August 2014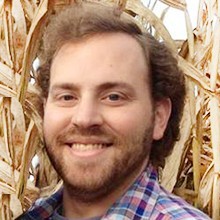 The CERN Foundation's research team continues to amaze us with their diligence and immense knowledge that they bring to the laboratory setting. Recently, we spoke with Jason Dapper, Ph.D., Senior Research Technologist, in Dr. Richard Gilbertson's laboratory at St. Jude Children's Research Hospital. Dr. Dapper is part of the CERN Foundation's Project III team which focuses on developmental therapeutics and drug development.
Born and raised in Memphis, Tennessee, Jason initially attended college with the hopes of becoming a pharmacist. He was always fascinated with biology and how the biological system works, especially in tumors. He knew he wanted to help others and when his grandmother was diagnosed with Parkinson's disease, it really solidified his passion for working with patients who developed a disease of the central nervous system.
Dr. Dapper graduated cum laude from the University of Tennessee, Knoxville receiving a Bachelor of Science degree in Biology with a focus on Biochemistry, Cellular and Molecular Biology. He continued his education at Baylor College of Medicine, earning a Ph.D. in Human and Molecular Genetics. Upon completion of his graduate degree, Jason joined the staff at Vanderbilt University Medical Center for his Post-Doctoral Fellowship in the laboratory of Dr. David Calkins.
While Jason was at Baylor College of Medicine studying human genetics he was working on a RNA binding protein and its regulation in the central nervous system. He really had an interest in the brain and central nervous system and how it all comes together. Once he graduated, he wanted to further explore the central nervous system and Vanderbilt University seemed to be the perfect fit as they had a research project underway that was focused on the neurodegeneration in glaucoma. Specifically they were looking at the neurons that go from the eye to the brain, and how and why they die. The project included drug testing to help protect the neurodegeneration going on in glaucoma. He found it very intriguing, especially the drug application research because they really saw a benefit in helping to prevent and slow down glaucoma in their laboratory studies. That's when his career led him to St. Jude Children's Research Hospital.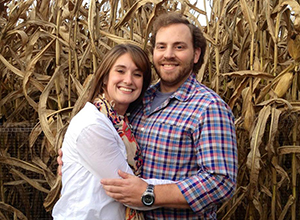 The CERN Foundation's Project III Team offered him the chance to work on a project where he could look at the nervous system through ependymoma studies, as well as be involved in developmental therapeutics and drug development. On a personal level, it gave him the opportunity to be close to home again and be with his family.
As a Senior Research Technologist in Dr. Gilbertson's lab, Dr. Dapper helps to maintain the degenerative models of ependymoma they've made in vitro. He also performs drug screening on the different laboratory models to determine whether a particular compound is effective in slowing down or stopping tumor growth. In addition to performing drug screening in the laboratory models, he performs screening on donated patient sample lines that tend to grow ependymoma. His work is extremely important in helping to determine which drugs will go to clinical trial. The primary goal is to eliminate as many drugs as possible, proving that they don't work, so we don't waste precious time of patients in the clinic.
When we asked Jason about his experiences thus far working with his colleagues in the CERN Foundation, he said, "I love working with the CERN Foundation because it is so well organized and has such a strong focus. The ability to bring in so many driven individuals from different departments and universities is truly unique and special."
Dr. Dapper's hope for the future of the CERN Foundation is that we will eventually be able to eradicate each different subtype of ependymoma that our researchers have identified, through the use of drug tailored therapy. Additionally, he hopes that what we are learning through the CERN Foundation's efforts will be able to be applied to other types of brain tumors.
Dr. Dapper is engaged to be married and he and his fiancé enjoy traveling and playing sports. He is also an avid trivia player and is part of a Memphis trivia league that competes in tournaments throughout the city, securing a spot in the regional finals this year!
Gratitude and Recognition go out to his leadership and colleagues: Richard Gilbertson, M.D.,Ph.D., R. Kiplin Guy, Ph.D., Anang Shelat,Ph.D., Nidal Boulos, Ph.D. and Tanya Kranenburg, Ph.D..