Spotlight
Jean Caputo
---
January 2013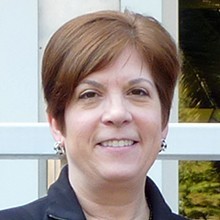 In order to run the CERN Foundation we have created a team of wonderfully talented individuals to keep us moving forward, both productively and successfully. At times, some of our team members may not always be recognized for their efforts because they are working "behind the scenes," whether it is technologically or administratively. These are the members of the CERN Foundation that help keep us together. We had the opportunity to speak with one of our technological experts, Jean Caputo, Manager, Systems Analyst Services in the Division of Quantitative Sciences at the University of Texas MD Anderson Cancer Center.
Jean graduated with a 4.0 grade point average from Point Park College in Pittsburgh, Pennsylvania, where she earned a Bachelor of Arts Degree. She went on to receive a Master's in Business Administration from the University of Pittsburgh, attending on a full-tuition Barclays Fellowship, and graduating in 1986 with a 3.85 grade point average. In 1992, after working for a number of years in the information technology field, Jean and her husband, who is also a technological expert, decided to move to Houston, Texas.
Jean has spent the last 15 years of her career in project management for information technology, and has been with MD Anderson Cancer Center for the past six (6) years. More recently, Jean was asked to participate in the CERN Foundation by Dr. Mark Gilbert, in order to provide database and software services to support our clinical research.
When she is not at work, Jean is practicing yoga or spending time with her husband trying out new restaurants and catching the latest movies.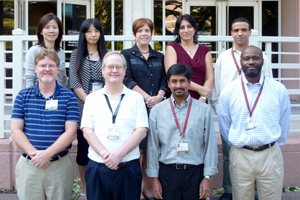 Jean and her colleagues work diligently to ensure that the data collected for patients involved in the CERN Foundation's clinical trials is secure, complete, consistent and correct. Not always an easy task, as often times the researchers and clinicians can be located all around the world. Additionally, the CERN Foundation database collects both quality of life issues and clinical data that can help the researchers and clinicians assess trial results. Essentially, are we getting the results we hoped for our patients? And finally, the database has allowed us the opportunity for expansion of our Tissue Study, as well as the ability to update status information on an ongoing basis.
When we asked Jean about her experience and thoughts working with the CERN Foundation, she shared the following with us, "It's very exciting to think that the work that my colleagues and I are doing really does have an impact on patient care. Not often in the technology field are you able to realize that your efforts will make a difference and contribute to better treatment and potentially a cure for ependymoma. To see that sort of connection for us in the software development world is a privilege."
And for all of us at the CERN Foundation, it is a privilege to have such accomplished technology experts on our team, helping us to continue our stride forward in conquering this disease.
Gratitude and Recognition: All the members of the technology team for the CERN Foundation: Karen Chen, Calvin Harris, James Mitchell, Kiran Nair, Tim Newell, Rumiana Nikolova, Waree Ringsurongkawong and Mike Swaim.