Spotlight
Terri Armstrong
---
June 2016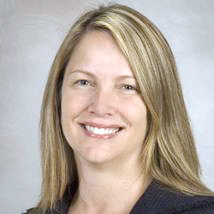 CERN Awareness, Outreach and Outcomes Update
To better understand the impact of an ependymoma diagnosis and subsequent treatments on patients, their families and the community, Terri Armstrong, Ph.D., is leading Patient Outcomes and Symptom Management Projects for the CERN Foundation.
Of her most successful projects is the Ependymoma Outcomes Project, an online survey for adult and pediatric ependymoma patients, and the parents of pediatric patients. The project, in its fourth year, has had 280 adults and 79 kids and their parents participate.
The project questionnaire is allowing Dr. Armstrong to learn what life is like for people with ependymoma before, during and after treatment. And it's yielding compelling results.
Dr. Armstrong has learned that about 50% of adult ependymoma patients who have completed treatment and have stable disease or their disease is in remission do not go back to work. This was a surprising and telling result, Dr. Armstrong explains, as most adult patients with low-grade disease live a long life post-treatment, so not returning to work can have a great impact on their well-being.
Dr. Armstrong and her team have also discovered that there is a large percentage of adult ependymoma patients who continue to have symptoms even though they're done with treatment and their disease is stable or in remission. Survey results showed almost a third of adult patients are on pain medications or narcotics, and about 30% report feeling depressed.
In pediatric ependymoma patients, survey results showed a smaller percentage have significant symptoms and social integration issues, but who and whether the issues are long-term are still to be determined. Survey results also showed that parents of pediatric ependymoma patients report higher levels of sadness and anger in their children with ependymoma than the kids report. It will be important to understand whether kids do not recognize their feelings or if parents may also be experiencing feelings of sadness and anger and perceive higher levels in their kids, too.
The Ependymoma Outcomes Project is an ongoing project – about four people register a month to take the survey – and it is reviewed and updated annually. The project results are widely shared to help inform the ependymoma community. You can find them published on the CERN Foundation website and in medical journals, and used to create educational documents and tools.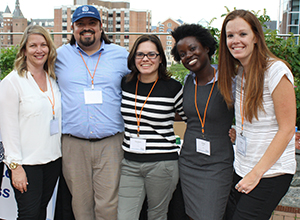 The Ependymoma Guide is an example of how the survey results influence community education. The one-of-a-kind guide is a "soup to nuts" primer on every aspect of ependymoma – from diagnosis to subsequent treatments and how to manage symptoms through each phase of care. The feedback on the unique book was so positive, the CERN Foundation is publishing a second edition of the guide this summer. (You can request a free print copy or download it from the CERN Foundation website.)
The results from the Ependymoma Outcomes Project have also influenced Dr. Armstrong's latest endeavor – the Risk Project. The project intends to answer the one question that plagues most all patients: Why did this happen to me?
The project is receiving support from specialists at Baylor College of Medicine in Houston who are studying risks, like exposures, childhood diseases and genetics, associated with other primary brain tumors, including glioblastoma. Taking what the Baylor team has learned, Dr. Armstrong's Risk Project for ependymoma will ask people questions that include personal history of trauma or injuries, childhood diseases, medication usage and chemical exposures. It also asks participants to submit saliva samples for genetic evaluations.
Dr. Armstrong hopes to find information on ways to prevent or treat tumors, and conversely discover what is not related to disease risk. The project should kick off this summer with adult ependymoma patients.
Last, Dr. Armstrong is aiding efforts to collect ependymoma tumor tissue samples and associated clinical information from the CERN institutions, which includes many sites from around the world. The CERN Foundation currently has over 700 tumor samples, and it's cautious about how it uses these samples. The samples are an important resource as Dr. Armstrong and other CERN Foundation researchers move forward in understanding the disease.