The Cern Team
David Arons
---
CERN Advisor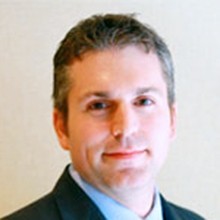 David Arons is the Chief Executive Officer of National Brain Tumor Society. He also serves as the National Brain Tumor Society's Chief Public Policy and Advocacy Officer.
Education
J.D., Mitchell Hamline School of Law, 2006
M.A., Tufts University, Public Policy, 1999
B.S., Political Science, Political Science, 1993
About David
Previously, David served as the Director of Government Relations for the American Cancer Society in Minnesota and was the co-founder and Co-Director of the Center for Lobbying in the Public Interest. He is the author of several books, including Power in Policy: A Funder's Guide to Advocacy and Civic Participation, Strengthening Nonprofit Advocacy, and A Voice for Nonprofits.
He serves on the National Cancer Institute's Council of Research Advocates and Clinical Trials Advisory Committee. In 2016, Mr. Arons was named to the Blue Ribbon Panel of experts selected to help advise the National Cancer Moonshot, being led by Vice President Joe Biden.