The Cern Team
Kimberly Wallgren
---
President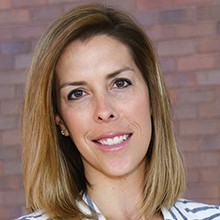 Kimberly serves the CERN Foundation in her role as President. She continues to interact with the ependymoma community, helping to bridge the gap between the medical and patient community to advance the mission of the foundation.
Contact Kimberly: kwallgren@cern-foundation.org
Education
B.S., Marketing Management, Virginia Tech, 2003
Minor, Global Business, Virginia Tech, 2003
About Kim
Kim Wallgren was deeply moved by her father's illness, which was detected in July 2002. Her mother's first husband and brother's biological father passed of a glioblastoma 30 years ago. These situations, along with a passion for science and business, inspired her to seek a career in the medical industry. It was her intention to join the fight against brain tumors in any way possible. Her journey has only begun.
Previously, Kim worked for Integra LifeSciences Corporation as an Associate Product Manager for Cranial Stabilization and Fixation Equipment. Since 2005, she has developed numerous relationships with surgical staff and industry professionals. She was thrilled to work in that environment.