Beacon of Hope

Name: Jeff S.
Type of Cancer: Myxopapillary Ependymoma
Diagnosed: Age 35, 2017
By: Jeff
— Categories: Adult Spine
---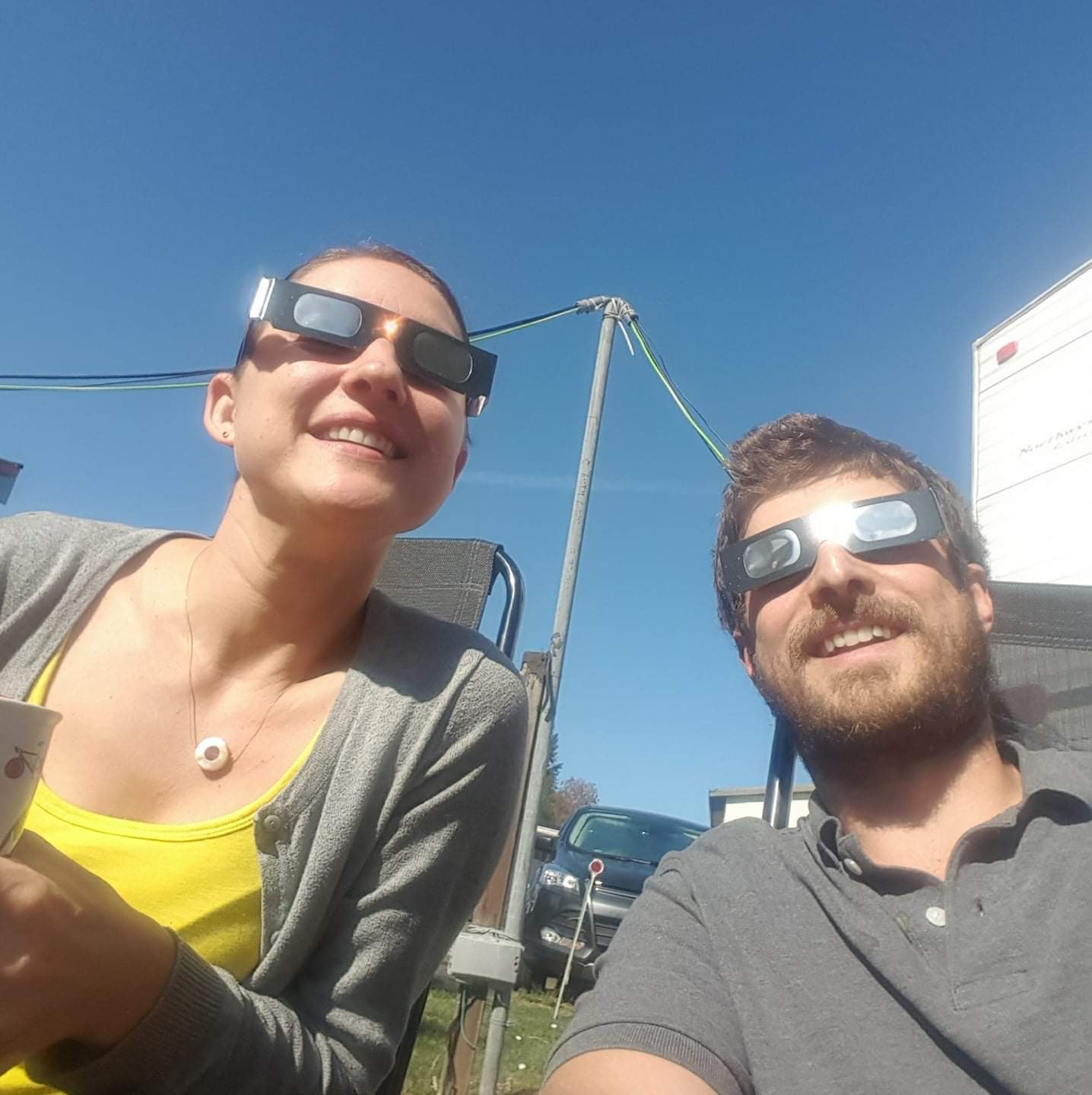 It was mid-August of 2017, I was 35 years old when I started feeling upper back pain at my spinal column after adding sit-ups to my exercise routine. I assumed that I had stressed my back because sit-ups were not a normal part of my core strengthening routine and I felt as if I over did them. After a couple of days of consistent mild pain, I visited the physical therapist at my work and asked her thoughts. She checked me out and asked me to return in two days if the pain didn't subside. The pain was worse when I returned two days later. My therapist again ran me through some movements. At one point, she noticed something odd. She urged me to see my general practice doctor and suggested that from my movements she was assuming that there was something neurological going on. She thought an MRI of the spine would be a logical next step.
Over the next several weeks, I experienced a gambit of issues to include incontinence, proprioception loss, extreme pain, numbness of limbs, chills, fever, metallic taste in my mouth and the list went on. Within a week and a half after experiencing minor back pain, I was now in the worst pain in my life and barely walking without help.
My last day of work was August 26, 2017. My wife and I had already taken the following Monday off work to view the Solar Eclipse. Neither of us were aware of how exhausting nor frustrating the next several weeks would be as we pursued getting an appointment with a neurologist. We started with my primary care doctor who shrugged the pain off as being "part of my construction career." Because of the digestion issues I was having, she sent me to see a gastroenterologist. Several days and a few tests later, I was told by the gastroenterologist that everything appeared to be normal with my digestion system. He agreed that something very odd was going on and made his own request that we see a neurologist (this request was later denied by my insurance company...).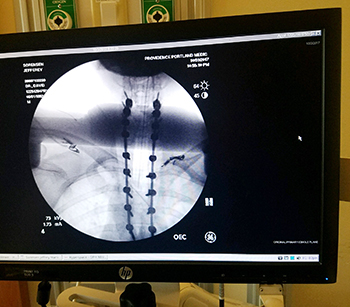 After several visits to the ER and trying everything including acupuncture to help relieve the pain, we went back to my primary care doctor who (much to our amazement) stuck us with her resident for the scheduled appointment. By this time, I was physically drained due to the extreme pain (nerve pain, we would later find out), and the fact that I had not slept in days because no position on my back, side or stomach was bearable. My amazing wife experienced this torture by my side and was also physically and mentally exhausted. If not for her, I'm not sure how or if I would have survived this ordeal. The resident tried to explain to us that our opinion, that the cause of all this was nerve related, was not substantiated. The resident stated, "if that were the case it would have to be something really rare." I then had to restrain my wife from physically harming her. After some tense moments she finally reluctantly said she would request an appointment with a neuro specialist. It took nearly two weeks to get approval from insurance and an appointment with a neurologist. Upon finally seeing a neuro doctor, he ran me through some exercises and within a half an hour he looked me in the eyes and said, "you're not leaving this hospital." And I didn't leave for three months.
Don't Be Afraid to Self-Advocate
After hearing stories once inside the system my wife and I were glad that we fought as hard as we did to get the visit to the neurologist because the time it took us was nothing compared to what it took for some. The moral learned here is don't be afraid to self-advocate and push as hard as you can because the system is set up to be painfully slow.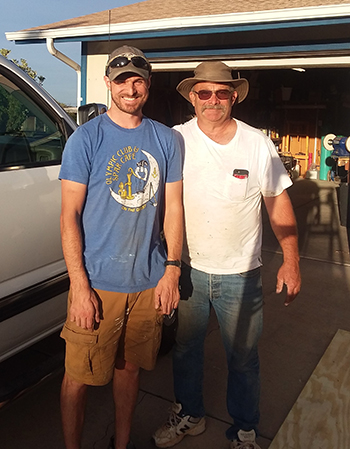 Following an MRI of my head and spine, I was told I had a tumor on my spinal cord – a myxopapillary ependymoma. The tumor started at C2 and extended to T6 and is considered one of the largest of its type ever recorded. It's likely to have been growing since I was a young child. In order to be removed from my body, nine vertebrae had to be cut and therefore I am now fused from C3 to T5 (see attached MRI scan).
Two surgeries later I was a shadow of my former self. The first took nine hours and was stopped because my nervous system began to shut down and the second 16 hours with two surgeons.
I have a vivid memory, after the second surgery, of my surgeon standing over my bed telling me that this (recovery) would be the hardest thing I will ever go thru in my life. At the time I never would have guessed how right he would be.
It's been over two years since the last surgery and I've relearned to walk, my balance is getting better and I'm getting stronger with every passing day. The tumor has made me the poster child for country music. I lost my health, lost my job, lost my wife (divorce) and lost my dog (from a tumor of all things). After all that, I'm getting my health back and I'll go down fighting until the very end. My life mission is now to be a beacon of hope for those struggling with curveballs life throws at them.