Childhood Cancer Awareness Month: It's Complicated
— Categories: Ependymoma Community Posted on September 9, 2021
Ependymoma caregiver, Tamiko, shares insight into the different reactions from the pediatric cancer community during Childhood Cancer Awareness Month and offers words of wisdom to the brain tumor community.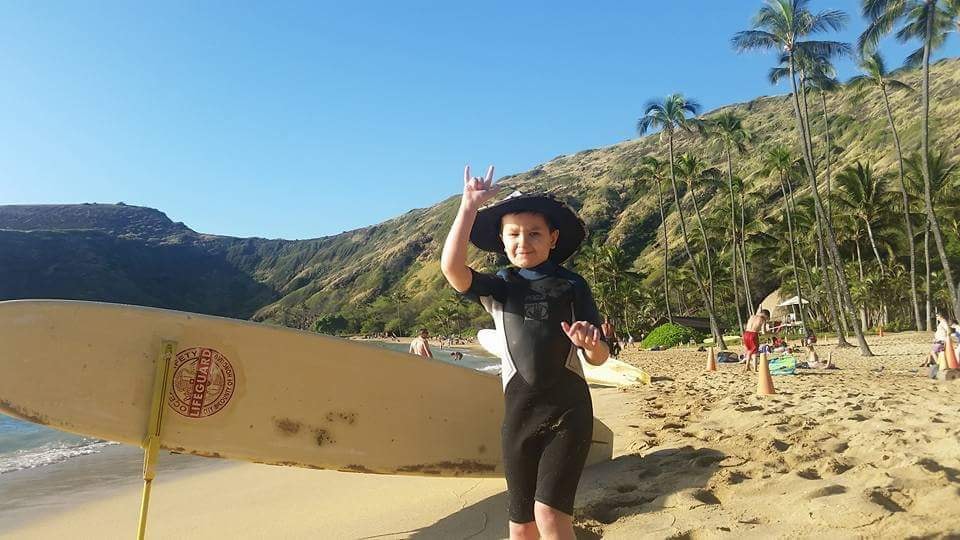 Fall is my favorite season. I love to feel the air turn crisp and watch trees change color. But not everybody enjoys watching summer fade away. Those of us in the childhood cancer community know that the change of seasons and pumpkin spice aren't the only divisive topics in September.
Yes, I'm talking about Childhood Cancer Awareness Month. Chances are that any two individuals within the community react differently and that's okay. Really.
On the first of September, a flurry of posts blossom on social media. I see a lot of gold ribbons, often alongside facts and statistics about diagnosis, survival, and research funding. Some families choose to expose the unglamorous realities of treatment or the loss of a child.
Just so it's clear from the get-go, I don't judge another family or person's choice in the message they choose to share or their reasons for doing so. Nor do I judge someone who goes AWOL in what many feel is a time to come together with a unified message. Nobody should because each of us has an intensely personal—and often fluid—relationship with childhood cancer in the first place.
Why do I crack open Pandora's box right now? Because we all need some kindness, particularly this month. If you choose to broadcast messages every day in September, go for it! Among other things, it is an opportunity for people to expose their emotions and share their own families' stories. But if you're feeling a lot of tenderness on this topic and you need to take a break from social media, I encourage you to focus your attention elsewhere.
As varied as our reactions, instincts, and philosophies are, the diagnosis of cancer in a child deeply affects us all. Without mincing words, it is traumatic, and we all respond differently to trauma and will continue to do so over time. For bereaved parents, this month can be especially hard, yet this pushes some to speak out during September and others to hide.
In the face of the thing that unites us, let us also embrace our individuality. I believe that September is an opportunity for us to discuss our own thoughts on Childhood Cancer Awareness Month with each other without judgment. But we should also simply see each other and recognize that we make the best choices we can for ourselves—in September or any month, for that matter.
© Tamiko Toland
Learn more about Tamiko