NCI-CONNECT leads Survivorship Care in Neuro-Oncology Workshop in partnership with advocacy organizations including the CERN Foundation and National Brain Tumor Society
— Categories: Ependymoma Research Articles Press Release Ependymoma Community Posted on August 17, 2022
The CERN Foundation a program of the National Brain Tumor Society, proudly endorses the Proceedings of the Survivorship Care in Neuro-Oncology Workshop Sponsored by the Comprehensive Oncology Networking Evaluating Rare CNS Tumors (NCI-CONNECT), which summarizes a two-day virtual workshop held virtually on June 20 and 21, 2021, addressing the advancement of survivorship care for people living with primary central nervous system cancers.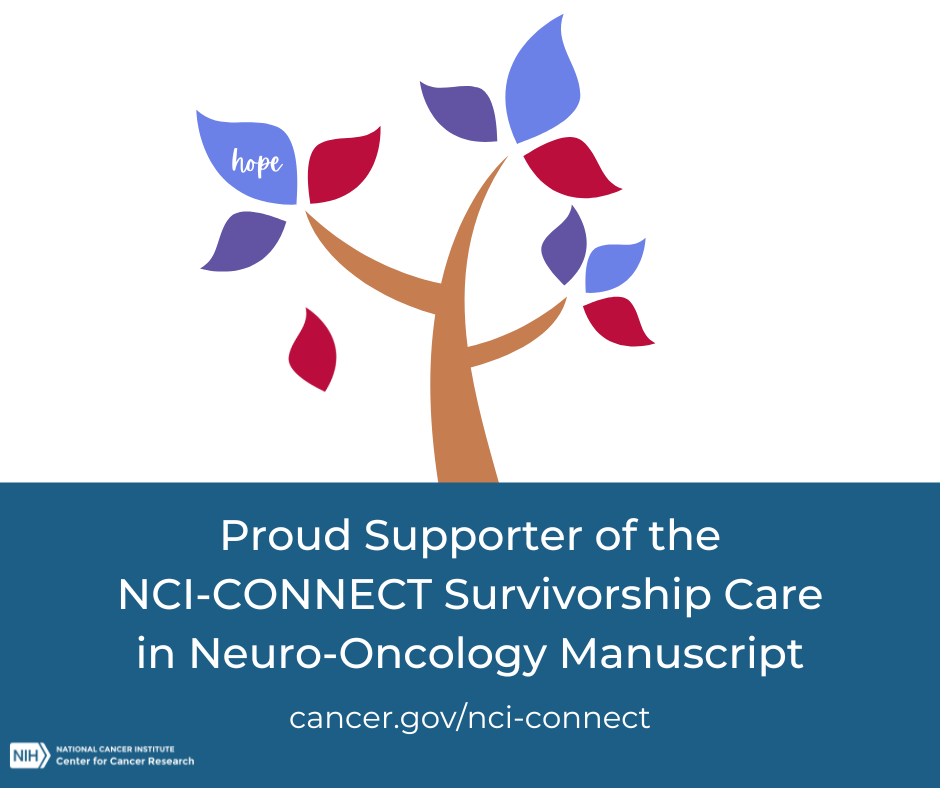 The CERN Foundation was an essential participant during the workshop, which was co-chaired by Terri Armstrong, Ph.D., Heather Leeper, M.D., and Mark Gilbert, M.D., of the National Cancer Institute, Center for Cancer Research, Neuro-Oncology Branch. During the workshop, expert panels and small working groups provided recommendations and identified strengths, weaknesses, opportunities, and threats to survivorship care's advancement in neuro-oncology, ultimately informing six action items. These action items address access and reimbursement barriers, expand patient and provider education, develop core competencies, and support survivorship research through funding and other supports.
"The Symposium provided a forum for thoughtful discussion of challenges and possible solutions in survivorship with the intent to develop guidelines that will inform survivorship clinical care and research in brain and spinal cord tumors," said Dr. Leeper.
CERN and NBTS are committed to working together with NCI-CONNECT, a Cancer Moonshot℠-funded program co-led by Drs. Armstrong and Gilbert, and other advocacy and professional organizations to address the action items detailed in the manuscript.
"The symposium represented an opportunity for providers, patients, and advocates to all gather and discuss important aspects of survivorship care identified in oncology and the unique needs of those with central nervous system tumors," said Dr. Armstrong. "NCI-CONNECT and the Neuro-Oncology Branch are committed to supporting these conversations and efforts to improve outcomes for those living with these devastating diagnoses."
Read the manuscript in Neuro-Oncology Advances.
Additional resources: read the symposium summary or view the virtual symposium.
About NCI-CONNECT
NCI-CONNECT is a program within the Rare Tumor Patient Engagement Network (RTPEN), an initiative supported by the Cancer Moonshot℠. RTPEN aims to advance research and discover new treatments for rare tumors through a collaborative network of national and international institutions that will provide expertise, personalized healthcare, and education to patients with rare tumors. NCI-CONNECT as part of RTPEN focuses on rare central nervous system tumors and is managed at the National Institutes of Health, National Cancer Institute Center for Cancer Research Neuro-Oncology Branch.