Ependymoma Awareness Day 2023

Join the CERN Foundation and the National Brain Tumor Society during Brain Tumor Awareness Month to commemorate Ependymoma Awareness Day!
Ependymoma Awareness Day (EAD) was established in 2012 by the CERN Foundation as part of a global effort to shine a light on this poorly understood disease. Our goal with Ependymoma Awareness Day is to increase public recognition of this rare tumor and the urgent need for more clinical studies to improve diagnostic methods, develop better-targeted treatments and improve outcomes for those living with this disease.
On Ependymoma Awareness Day, butterflies around the world are released to honor loved ones with ependymoma, recognize care partners and medical workers, and support ependymoma research efforts. The delicate and beautiful butterfly was chosen to represent the spirit of the ependymoma community as a symbol of hope through change. Join us on May 10 for Ependymoma Awareness Day!
On May 10, stories, videos, and photos from the ependymoma community will be released throughout the day on Facebook, Twitter, email newsletter, and the CERN Foundation website. Raise awareness and take action by participating in an activity that is meaningful to you. Engage your community by sharing content from the CERN channels.
Ependymoma is a heterogeneous disease, meaning there is great diversity within the disease. We know about these differences because of the extensive work done in molecular classification by an international group of collaborative scientists. CERN has been a significant contributor to the scientific research efforts that lead to the discovery of the ependymoma groups. Molecular analysis allows us to look inside a cell to identify important DNA or RNA changes and markers. The classification of molecular groups and subtypes for ependymoma is constantly evolving. Today, 10 different major types (molecular groups) of ependymoma are recognized and distinguished according to location, pathology, and distinct molecular features. Understanding these important molecular differences will help guide future clinical protocols designed to identify targeted therapies.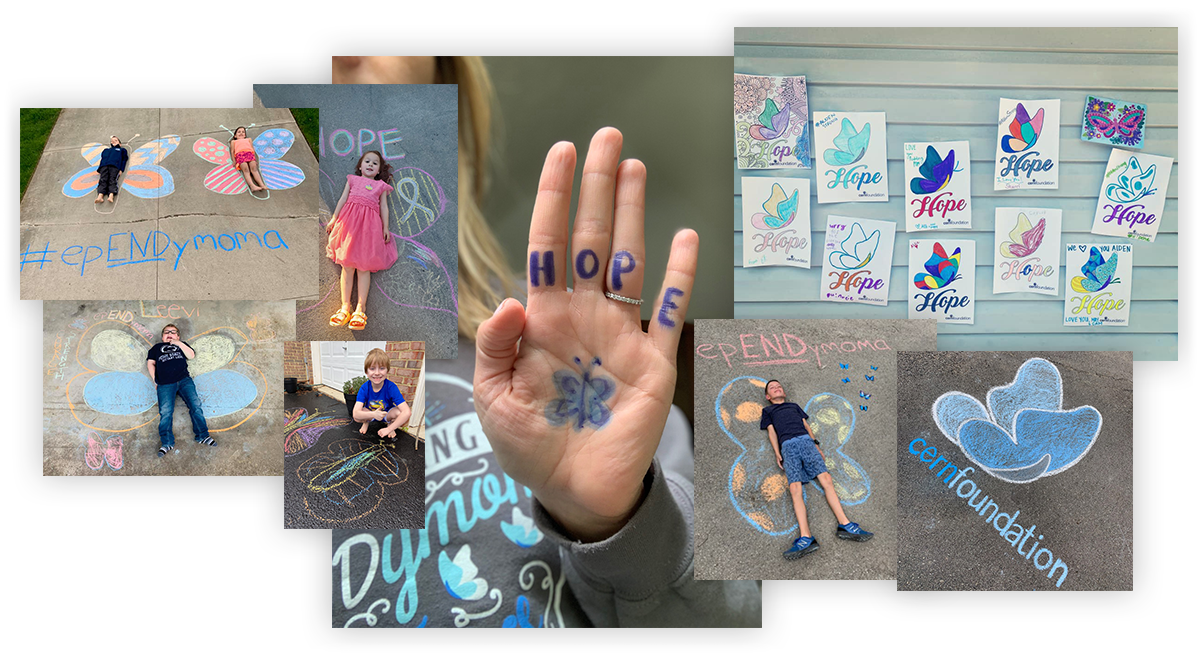 Ependymoma Awareness Outreach
Create awareness where you live! On a local level, we urge you to participate in an ependymoma awareness activity, helping to create a greater understanding of the disease. You can raise awareness in the following ways:
Raise Awareness
Get creative and participate in a butterfly-themed craft or art activity. Ideas include the CERN Butterfly Coloring Page, chalk art on the driveway, and the CERN Hands for Hope activity, to name a few. Email us a copy and post on social media with the hashtags listed below.
Share information about ependymoma with another person. Make sure to tell your medical team about Ependymoma Awareness Day!
Document your awareness efforts on Facebook, Twitter, Instagram, Tik-Tok, or blog. Use the hashtags #CERNButterfly #EAD2023 #epENDymoma #GRAYMAY #BTAM
Take Action
Let Us Hear From You!
We would love to hear from you! Please share your experiences with us and submit pictures of your activities to administrator@cern-foundation.org. We may include them in future events on our website, giving inspiration, and direction to others as they get involved in Ependymoma Awareness Day! Check out the photo album on Facebook for more ideas of what other community members have done.
Toolkit
Download and share these resources with your local community or on social media. These creative assets can also be helpful in the creation of your own Ependymoma Awareness Day event.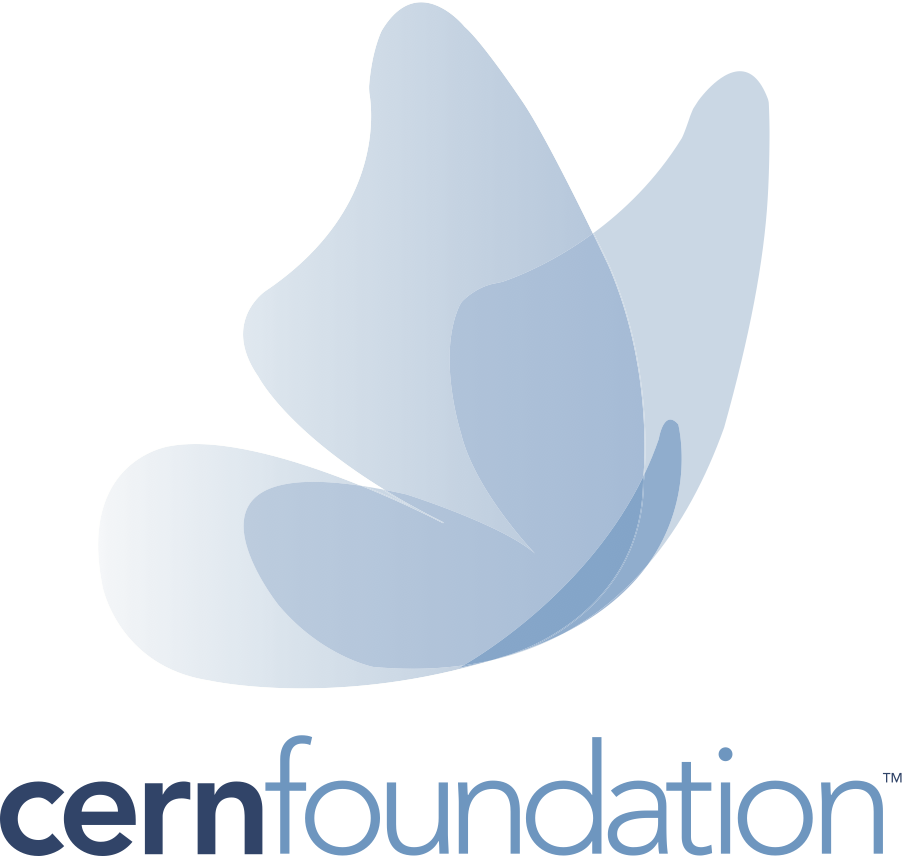 Changing Ependymoma Outcomes Together Logo
Ependymoma Awareness Day Promo Image
Cern Foundation Butterfly Logo